Alumni Thinks Back on Her Coming Out Journey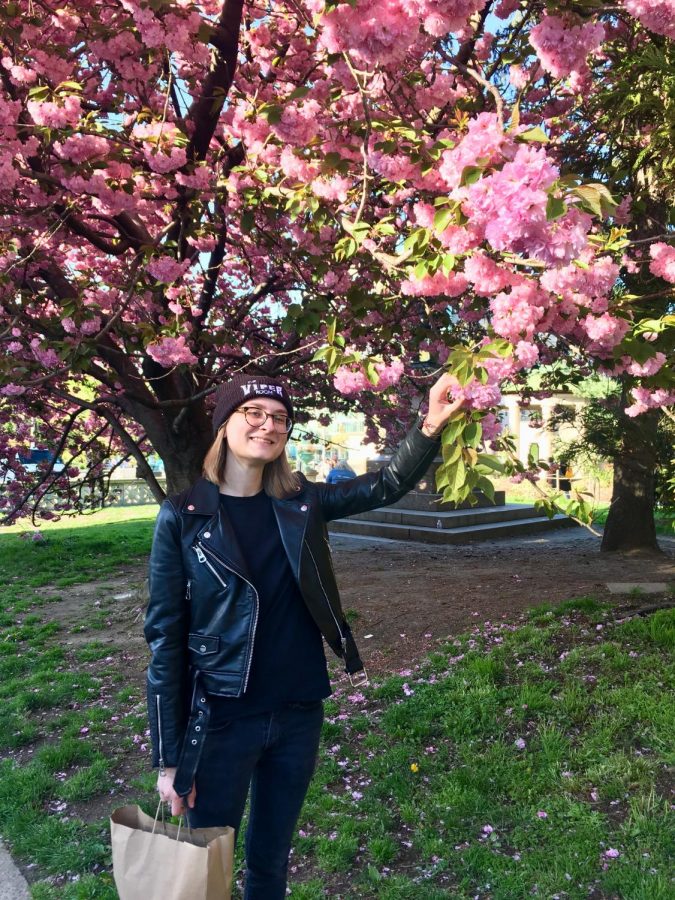 Growing up is never easy, but it can be especially hard for LGBTQIA+ youth. Often times, a strong support system can make all the difference. Alumni Becky Simon, who graduated in 2013, recalls the tremendous impact Alliance Club had on her during her high school years. 
Like many LGBTQIA+ youth, Simon has known she was attracted to the same sex since she was very young. According to Simon, "I just didn't make the connection that that's what being gay meant until I learned about it in church. Even then, it took me a while to fully come to terms with that being who I was."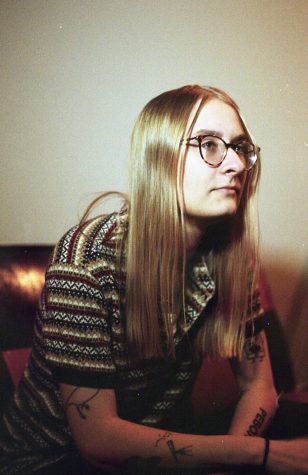 Spending her adolescence in church had a large impact on Simon's coming out journey. In eighth grade, Simon converted to Catholicism. Simon stated that, "[…] I had this idea that Catholicism was the ultimate form of Christianity, and if I truly devoted myself to the church, God would make me straight." This mentality prevented Simon from fully accepting who she was until high school. 
When Simon was a freshman in 2009, she felt there was not an LGBT-friendly atmosphere at the high school. Homophobic speech was prevalent. "I had a friend who would hold hands with her girlfriend in the hallways at school and people would say gay slurs to them all the time. It was not a great environment to be in at all if you were a member of the gay community," she said.
English teacher Jenna Ritter and former music teacher Adrienne Weatherell started Alliance Club in 2010. Students requested that they start a Gay-Straight Alliance (GSA) club after they had heard about them at other schools. At the time, there was a very clear discriminatory environment surrounding LGBT+ students. 
When Alliance began, Ritter envisioned "[…] a place where students could feel welcomed and be able to express themselves, and also an organization that could hopefully promote the idea of tolerance within KD."
Simon joined the Alliance Club during its inaugural year. According to Simon, "[..] they had this information session about Alliance Club in the auditorium for anyone who would be interested in joining, and there were like 50-60 people who came out for that." This number was shocking to Simon, who had no idea that there were that many people in support of the gay community around her.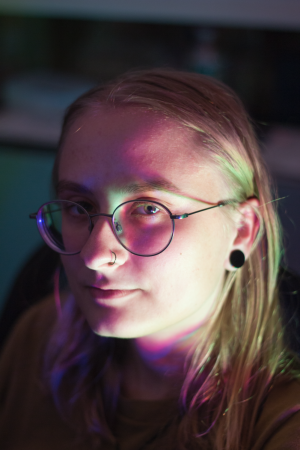 Being a member of Alliance Club dramatically impacted Simon. She stated, "It was the only place I truly felt like I could be myself, and I slowly grew to not only fully understand who I was, but accept it as well." Needless to say, Alliance Club has changed Simon's life. "[…] it is pivotal that Alliance exists. That club saved people's lives; I know it did mine."
According to the Trevor Project, queer youth are three times as likely to contemplate suicide and five times as likely to attempt suicide than heterosexual and cisgender youth. When asked about whether Alliance and clubs similar could affect this statistic, Simon replied, "If more schools had GSAs, yes, I do think those stats would go down. I also think when you grow up gay in an area like Southern York County, you have a tendency to believe there are no other people like you that exist." 
According to Ritter, there was a change in Simon's personality following her joining Alliance Club. "[…] During club meetings I noticed her showing more of her personality and interacting more with people. I definitely saw a change from the beginning of the school year to the end; she seemed more confident and sure of herself as the year went on."
Alliance Club gave Simon the courage and confidence to live her life as an openly gay woman. Simon is a perfect example of the long term impact high school can have on an individual.
Simon currently runs the editorial department at an industry research firm called IBISWorld on Wall Street. She studied Journalism in college. She resides in Brooklyn, New York. 
About the Writer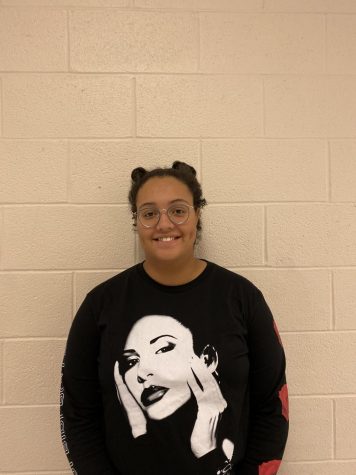 Alyssa Davis, Reporter
Hi! I am seventeen and a senior. I am the President of National Art Honor Society. After high school, I plan on getting my certification in Dual Early...