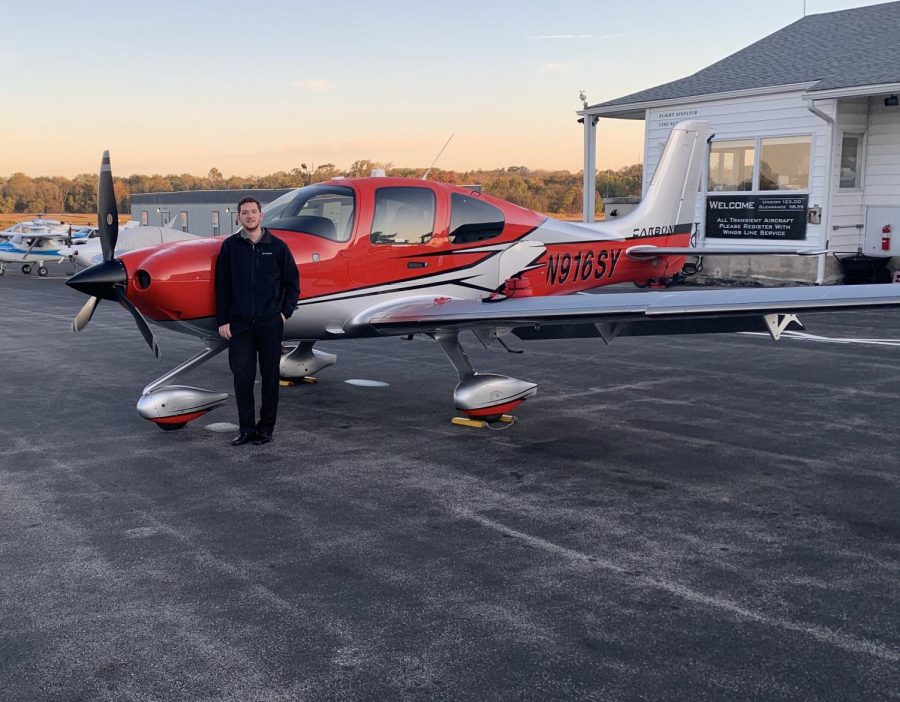 Alumni Cody Smith Chases His Dreams in the Sky
Alumni Cody Smith found his passion early in life, when he was just a kid in high school, and it didn't take long to manifest into a career as a pilot.
Smith is a charter pilot whose job is to get passengers from point A to point B; this also means his job is to work as a flight attendant as well, which means cleaning up after people as well as flying them. 
He said, "being a pilot affects my everyday schedule incredibly. Half of the week I have routine scheduled flights, where it's the same ordeal each time. The other half of the week is a mystery. We call it being 'on call'. You can be on call for 6, 12, or 14 hours where you wait to be called in for a flight. You just need to be within 30 minutes of the airport. So, that greatly affects what I can or can't do daily."
 In order to be a pilot you do not need any degree just lots and lots of training; it takes many months.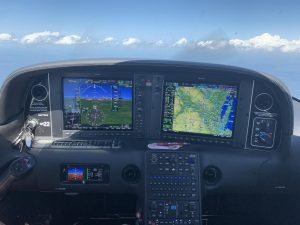 For Smith his training started in high school in 2015 and finished in 2018, when he had a total of 300 hours of flight time and many hours of studying on the ground. 
How does one decide to become a pilot? Well, Smith's grandfather and great grandfather inspired him because they flew, and he wanted to as well, and make a career out of it. 
While he loves his job, it does have some drawbacks. Smith said a relationship can be greatly affected if you don't balance work correctly. "It's hard to make plans and dates, but the people you're with have to understand that it isn't your fault, and it's a lifestyle. Sometimes when you think you get off work at six, you'll get weather delays or maintenance issues which cause you to come home four hours late." 
Being a pilot you must sacrifice a lot, said Smith including your personal life. Although sometimes things don't go as planned as a pilot, Smith still said "the times where it works out and you make it home is the best feeling in the world. Almost indescribable."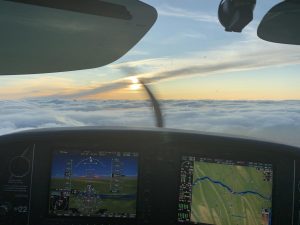 For Smith, high school greatly affected his life even once he graduated in 2017. One particular person that did impact him was Gym teacher Laura Gilkey; he said, "She always made coming to school enjoyable, even on days where you don't feel like getting up, and was always there to talk and listen to my problems." 
Besides Gilkey's huge impact on Smith, high school also helped him prepare for his career by teachers having strict deadlines, which gave him a sense of the real world as a high school student. 
For anyone aspiring to be a pilot, Smith encourages them to do it! Whether a career or hobby, it opens up thousands of amazing opportunities, which can lead you to amazing things. 
"Whatever your passion, dream, or goal may be, do anything in your power to make it happen. Don't fall into the trap that you have to go to college to be successful in life, it isn't true. Do what makes you happiest." 
For Smith, his life is really different than it was in high school. He now lives in New York City, and he is a professional pilot, with the ability to earn a substantial living doing what he loves doing the most. 
Although things have changed, some things have not, he still has the friends he graduated with and wears the same kind of Vans, and plays hockey every week.