A Surprising Success
Alumni Anthony Fonti graduated from high school in 2006; at that time, he didn't expect such success. 
In fact, he notes that his peers would be surprised at what he's accomplished.
Currently, Fonti is the director of Technical Services at Hartford Computer Group Incorporated (HCGI) in Columbia, Maryland.
While in high school, Fonti said he was a very likeable person, and that he could fit in with any group. He said, "I was that kid who could sit down at any lunch table and just jive."
Although Fonti didn't have many academic achievements, he "ran" a very successful manufacturing class under wood technology teacher Dan Stauffer.
Fonti came out of school knowing he definitely did not want to attend college. He knew that he could still get an education without having all the debt piled up.
With no degree, better paying jobs might be difficult to occupy. But Fonti made it happen.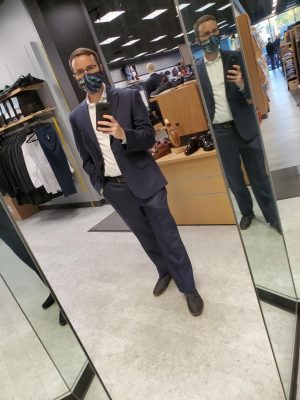 After his first job at a gas station, he managed to work his way into technology and finance job opportunities. He worked at Circuit City for a few years, selling and working on technology. He described his role there as part of their Firedog department–basically a different version of "Geek Squad".
This experience led him to a desktop support job in Maryland.
He said, "That led me to apply to desktop support jobs in the IT Industry; I landed one in Maryland and never looked back."
Clearly, Fonti understands the hard work it takes to succeed in his career. 
"I know I'm going to hit a glass ceiling eventually in terms of not being able to get to the next 'rung' on the ladder, but I keep making successful moves for my age. At 33 I'm a Director of Technology, overseeing employees and managers alike. It says something about my native abilities," said Fonti.
High school was an enjoyable time for Fonti, sometimes a little too much.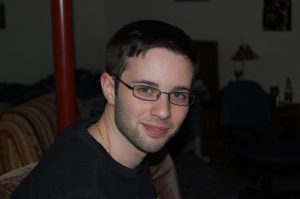 "I had one hell of a reputation during my time at KD, I'd bet some teachers/faculty would be shocked how well I kept it together."
Fonti goes on to list some of his most significant high school moments, noting he had tons of laughs, great memories of teachers, some "nefarious ways I gamed the system and found ways to sleep in class", and a class trip to the Poconos to name a few. 
He has some strong advice for current students, noting that they shouldn't let emotions like fear control their decisions in life. 
"If I could say anything to kids today in school, it would be to keep a clean record, the dumbest things done after 18 can have life-long lasting implications." 
Finally, he wants students to understand that they don't have to attend college to get a good job, and to cherish these high school memories before it ends.
View Comments(1)