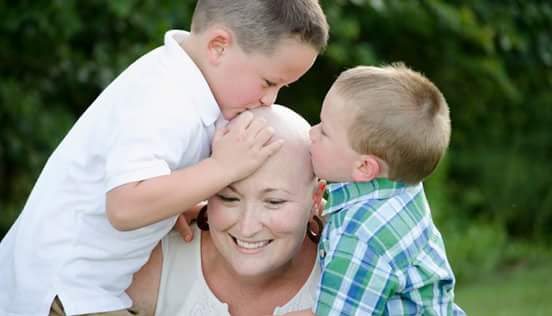 Alumni Marlania Panzer, graduate of 2002, is a breast cancer survivor who feels passionately about telling her story and inspiring the younger generation for early screenings. 
Previously known as Marlania Collins, she graduated from Millersville University with a Bachelor's Degree in Elementary and Special Education. She received her Masters in Teaching and Curriculum at Penn State University. 
During high school, Panzer was very involved in music. She was a member of the marching band, jazz band, pep band, concert band, concert choir, and K-Dettes. Of course, one could also catch her performances in the fall play and musical, too.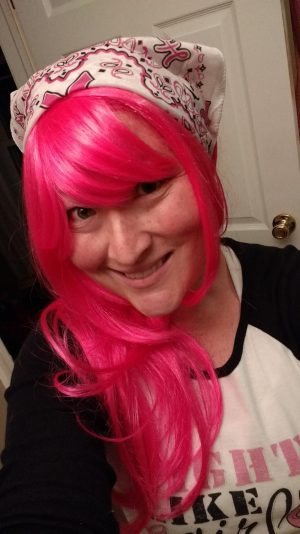 In 2016, Panzer was diagnosed with Stage 2b Invasive Ductal Carcinoma, otherwise known as Breast Cancer. She went through 16 rounds of chemotherapy, a partial mastectomy, and proton therapy radiation.
Panzer is a huge advocate of screening for young women and for younger women to be more aware of their personal health. Medical professionals/tests aren't always enough. 
At the age of 31, Panzer never scheduled a screening; in fact, doctor's don't recommend breast screenings until after the age of 40, unless there's a history in the family. Yet, doctors diagnosed her with cancer at this early age. 
She said "I have seen too many young women die from breast cancer". 
By helping spread the message of the dangers of breast cancer through social media, Panzer feels relieved to educate others around her. 
She said "I try to provide my support to people who are newly diagnosed and going through treatments, having someone to talk to and answer questions helped ease my fears."
Panzer's best advice to someone going through cancer is to maintain a good attitude, and to make the best out of a bad situation. She made sure to stay positive and laugh a little extra. 
"Getting a diagnosis like cancer really helps put things in perspective. I used to stress over the little things, but I just don't do that anymore," she said. 
To help alleviate the stress of having cancer, Panzer took to journaling her thoughts down on paper. She also mentions how she continued to cook, which had always been a hobby of hers.
Currently, Panzer is a cancer-free teacher at Red Lion High School, who specializes in teaching English to students who need additional support to be successful in the regular education classroom.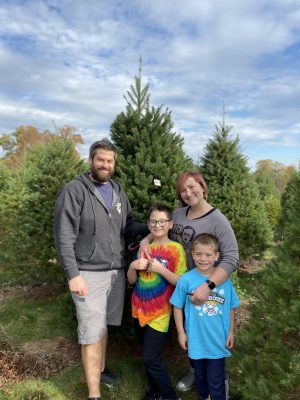 She is also married to a fellow Alumni Nicholas Panzer and has two boys, Brennan (8) and Rowan (6).
In the future, she wants to become a Board Certified Behavior Analyst.