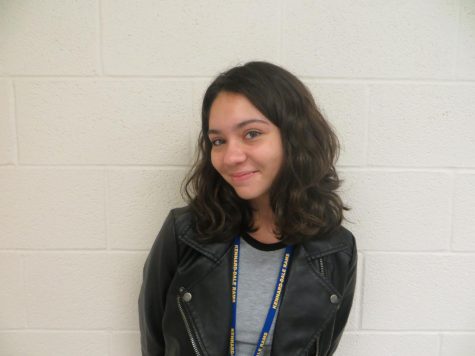 I am Viktoria Panayotova. I am a foreign exchange student from Bulgaria. I am a junior for the 2018-2019 school year. I am extremely grateful to be here, and this is a dream came true.
I am a dancer and performer back in my country.
I am interested in dancing, media, journalism, drama, biology. I love travelling, dancing, reading and helping others.
I am part of the drama club and I am doing fall play and musical.
I decided to take journalism, because I enjoy reading, and in this way, I could share more about my culture but also be even more involved in the school's activities.
Once one of my teachers told me that you see what you know. Be informed, it is a power.
If you have questions or suggestions for the school's newspaper, contact me -> gmail:
[email protected]
Viktoria Panayotova, Reporter
Jan 15, 2019

The Best TV Series of 2018

(Story)

Jan 15, 2019

How to start the New Year in a better and healthier way?

(Story)

Dec 17, 2018

Christmas before Thanksgiving

(Story)

Dec 04, 2018

'Bohemian Rhapsody'-Was it worth it?

(Story)

Nov 13, 2018

International Day of Tolerance

(Story)

Nov 01, 2018

The Differences Between High School in Bulgaria and the United States

(Story)

Oct 16, 2018
Oct 02, 2018

Foreign Exchange Student Shares Her First Month

(Story)