Food Trucks Hit General Foods
January 5, 2018
On December 19, the general foods class under the guidance of Kimberly Engler hosts a food truck competition in periods 5/6 and 7/8.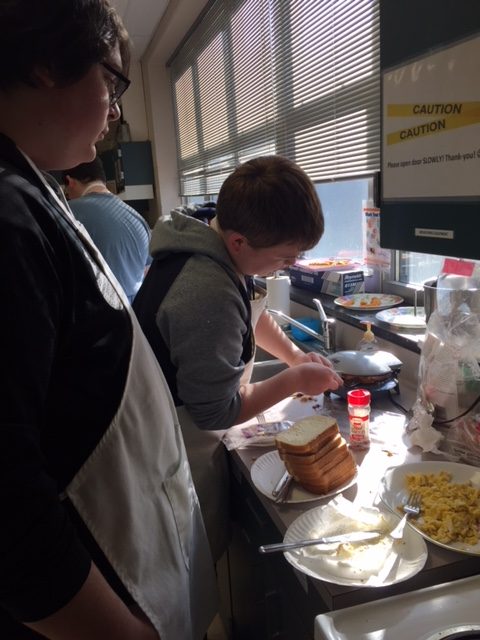 This was a six day project where each day had one special task to complete. For example, on day one, the contestants had to choose a name, design, and slogan for their food truck.
In the directions for the project, Engler reminded the students that they must appeal to customers through a creative food truck and a catchy slogan.
Engler said that she chose this project "because of [food truck's] increased popularity and to make a real life connection between my foods class and what's current in the world today".
During the planning stages, each group decided which food to make, what ingredients they must buy, and how much the items will cost.  
Freshman Shannon Fletcher said the best part of this project was "making something on your own without a specific recipe."
Students also enjoyed the freedom of creating their own foods.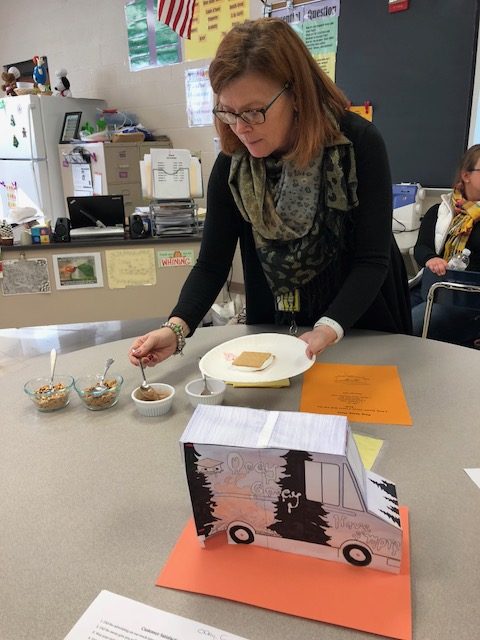 Senior Rachel Locke said, "My group actually pitched off foods and snacks we were craving at the moment. Then determined what was actually possible for us to make, yet have it be unique."
While some students enjoyed the freedom of choosing which foods to make, some found the unlimited possibilities a struggle.
One of the hardest parts for freshman Mason Jones was "finding a good recipe and good idea that wasn't generic."
On the day of the competition, Engler required  all groups to have all their ingredients prepared and their layout of their own table, also known as their "food truck area".
Engler solicited the help of fellow teachers during their free period to purchase food and judge.
At the beginning of the period, Engler gave each teacher 15 F.A.C.S (food and consider siences) dollars. With this money, teachers could choose which food trucks to solicit and what items to buy.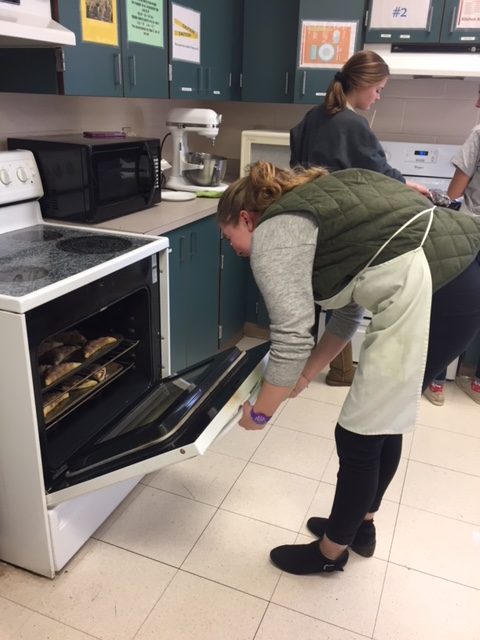 There were a variety of food options available: Bagel pizzas from Bagel Bita, taco bites from Guaco Taco, and chicken and Waffles from Walker's Waffles to name a few.
With each item bought, the student also gave the customer a survey. This survey asks the teacher to judge not only the taste of the food, but the service, the appeal of the food truck itself, and provided room for suggestions for the company.
These surveys were used to help Engler determine grades for each group.
The grading for the project was multi-faceted. Students earned points based on profit after expenditures, customer reviews, overall appeal of each truck, etc.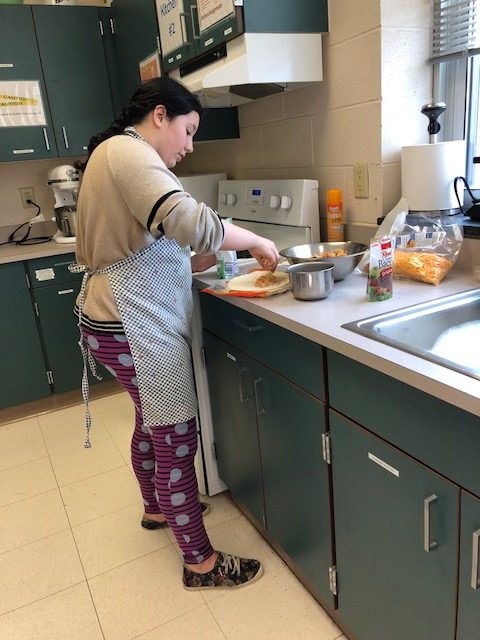 The group with the highest profit, after cost for ingredients, also won an additional 15 bonus points.
The winning team for period 5/6 was both The Chicken Coop, which served a sandwich made of mozarella, chicken tenders, and an egg. They won first place in revenue. But, first place in customer satisfaction was Walker's Waffles.
In period 7/8 the winner of both revenue and customer satisfaction was Quesadilla Mobilla.
"I was very impressed with the student's performance. Their attention to detail when designing the truck, creating their daily special, and most of all prepping the food the day before in order to serve their customers in a timely fashion. I hope they enjoyed the challenge. I know I did and I also received a lot of positive feedback from the staff that attended the event," said Engler.
Engler chose to host this project because not only are students cooking and creating menus, but the learning experience from this project is able to help students learn how to spend money wisely and what each customer expects from businesses and more.