Spanish Students Experience Spanish Concert
Hang on for a minute...we're trying to find some more stories you might like.
Approximately 50 Spanish students attended the Justo Lamas concert featuring Edgar Rene on April 6.
Justo Lamas Group Concerts are an educational program with the goal of promoting the study of Spanish through the use of music. They have been offering Spanish concert tours throughout the country for 18 years.
This year, the concert was at Dallastown Middle School, but different schools throughout the county have hosted the concert in years past.
"Attending the concert gave the students an opportunity to listen to a native Spanish speaker sing a variety of songs," said Snyder.
Students not only had the opportunity to listen to Spanish songs, but there were a variety of other activities available. Some activities included: karaoke, a tongue twister challenge, and a dance competition.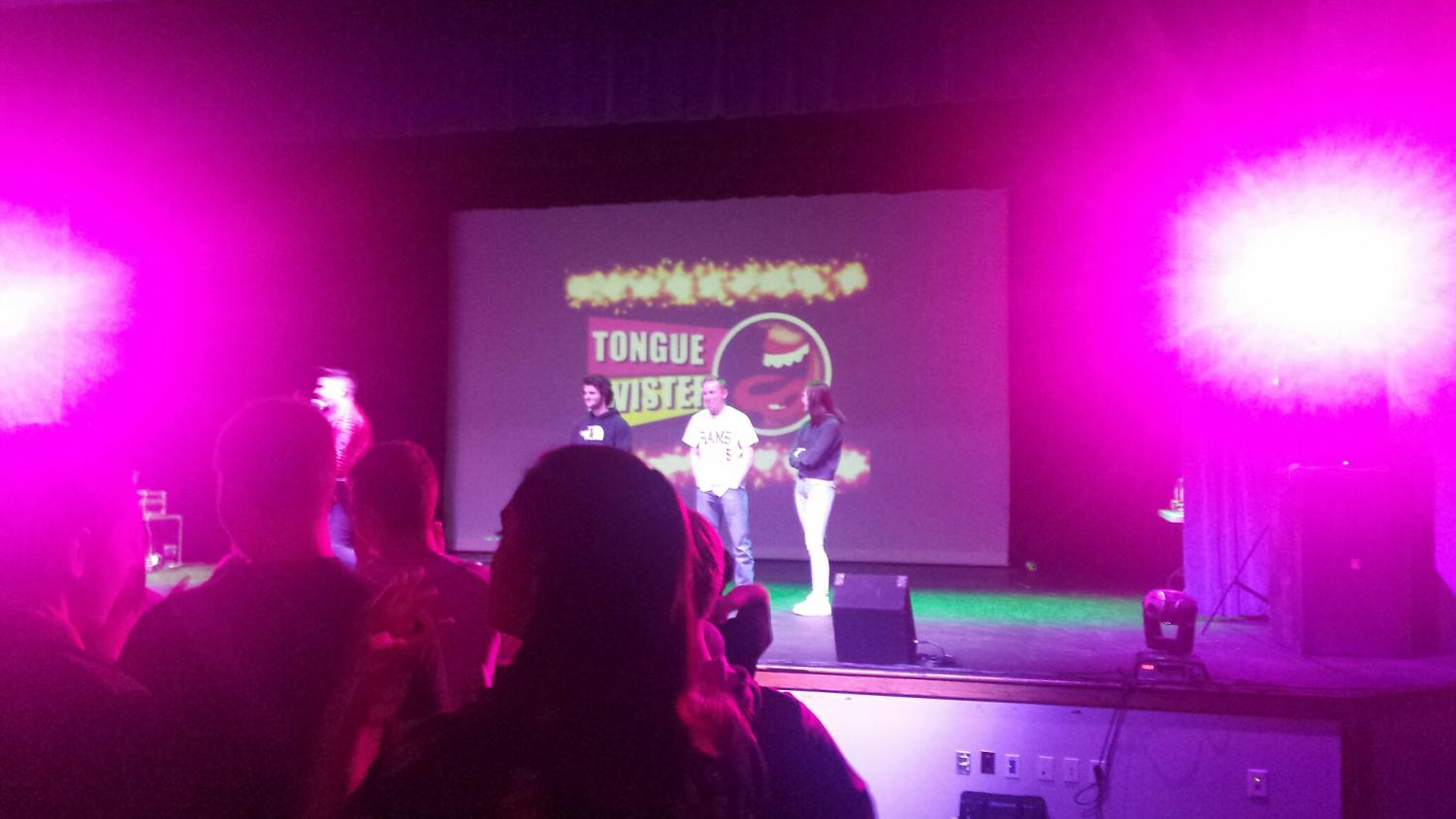 Baseball player Blaine Phillips participated in the tongue twister contest and won a free compact disc (CD).
"The [students] enjoyed dancing, singing, and watching the Latin pop singer as he performed a plethora of songs," said Snyder.
Junior Akira Misselhorn and sophomores Taylor Anderson,Teresa Rose, and AJ Sharpe showcased their dance moves when they participated in the dance portion of the show.
Additionally, junior Kevin Avalos played the tambourine, sophomore Jenna Soukaseum played the maracas, and junior Faith McNerney played an instrument in the band performance.
"I thought the concert was pretty fun but they kept it educational/informational at the same time. They did a good job of keeping the students into it," said sophomore Garrett Kilgore.