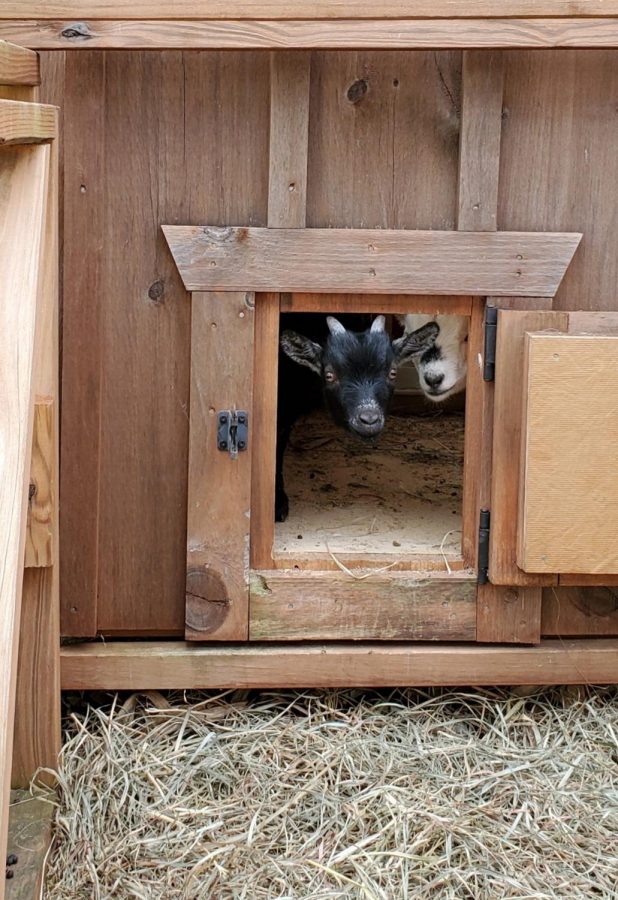 November 11, 2020 • No Comments
Students were surprised and excited when, in mid-October, on a walk through the glass hallway, they were confronted with small, bleating goats in the courtyard. The two pygmy goats are part of the Agriculture Education Program...
Livi Foraker, Reporter
November 9, 2020 • No Comments
In mid-March, Pennsylvania Governor Tom Wolf implemented a mandatory quarantine for the citizens of the state in order to curb the dangerous spike in COVID-19 infections. Now, seven months later, schools have begun to re-open,...
Twitter
Noah Roach, Reporter
January 13, 2021 • No Comments
Skin has survived all of history, so why is everyone's skin so flawed now?  The truth is, it's not. Skincare groups and fanatics alike all skip important phrases such as "results vary" to make it seem like your face...
Livi Foraker, Feature Editor
January 13, 2021 • No Comments
Imagine being a young nine year-old Latina in a public elementary school. You represent the Hispanic minority in a tiny town on the Pennsylvania-Maryland border, growing up an American but looking like a foreigner.  These...
Morgan Smith, Reporter
January 15, 2021 • No Comments
Although this school year has been plenty awkward since September, the spring sports season is fast approaching. These seniors endured a weird final fall season, so know what to expect with their spring season. Our school offers...
Hannah Carl, Reporter
November 4, 2020 • No Comments
This fall season is different from any past season. Since our school has decided to open up sports again, the athletic department needed to change some rules to prevent any COVID-19 cases. As a result, coaches and our Athletic...
Introduction to Embroider

Loading ...