Miranda Throne, Reporter
December 16, 2019 • No Comments
Time restriction for Throne are many. She has begun her college courses at central Pennsylvania's community college (HACC) Lancaster full time and will not be able to uphold a job, schooling, and the position of Cheer Coach.  "Between...
Kaitlyn Dealy, Reporter
December 9, 2019 • No Comments
In order to spread the awareness of Acquired Immunodeficiency Syndrome (AIDS), art teacher Erin Bastian and health teacher Ronald Brosse came together to form a fundraiser selling holiday ornaments in the Bistro which will run...
Twitter
Micah Partee, Reporter
July 1, 2020 • No Comments
Famous comedian Sarah Silverman once said "We don't live in a democracy; we live in hypocrisy."  In a time in which the media is filled with so much bias and misinformation, and it's safe to say that most people are...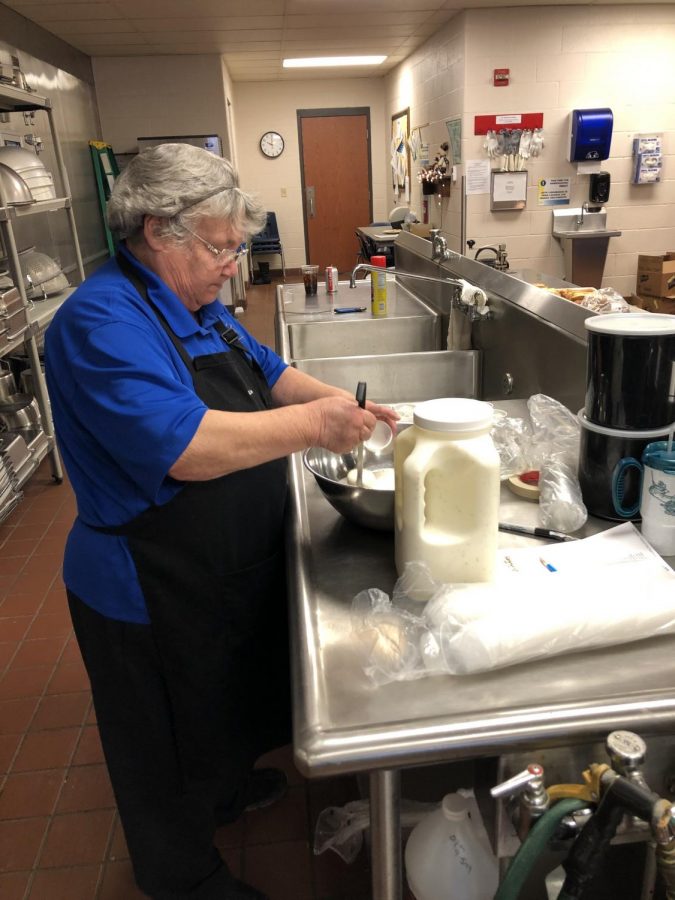 January 21, 2020 • No Comments
Lunch ladies in the movies or television shows are always portrayed as the unimportant ensemble characters. But lunch ladies are much more than that, this is especially the case in our high school.  These brave heroes have...
Aaron Nowak, Sports Editor
November 20, 2019 • No Comments
The National Basketball Association (NBA) season has officially kicked off. And even though the regular season has just begun, NBA teams are already thinking about the playoffs. With that in mind, the NBA has already released...
Aaron Nowak, Sports Editor
November 14, 2019 • No Comments
Recently, the NCAA has been considering passing a new rule that will allow student-athletes to receive a profit for the use of their names, jerseys, and pictures. I could see this going either very well or end up being a total...
Introduction to Embroider

Loading ...