Skylar Fincher-Butler, Reporter
April 14, 2023 • No Comments
On March 26, a 70-car train ran through North Dakota.  At 11:15 p.m., this train, the Canadian Pacific, derailed a mile outside of Wyndmere in Richland County. 31 of the 70 cars derailed, some of which were carrying hazardous...
Skyler Fincher-Butler
March 14, 2023 • 5 Comments
Recently, there has been an uproar on social media because of a new proposal called The Willow Project.  Petroleum Refinery Company ConocoPhillips wants to drill for oil in the National Petroleum Reserve located in Alaska....
Skylar Fincher-Butler, Reporter
April 21, 2023 • No Comments
American Horror Story (AHS) is a popular show streaming on the FX channel; fans have enjoyed the show since its premiere in 2011.  AHS is a collection of fictional stories that take place in haunted locations that are undercut...
Morgan Smith, Reporter
April 14, 2023 • No Comments
There has been a recent trend in the theater world of new up-and-coming shows that are based on historical events. Questions arise from this trend such as: Are these shows informative? Do they make history easier to learn? Are...
Lizzy Price , Reporter
March 28, 2023 • No Comments
In the world of sports we all love to praise, watch, and pay close attention to the players. But do we ever take a second to show love to the coaches that got them there, the coaches who also are in the gym or on the field everyday...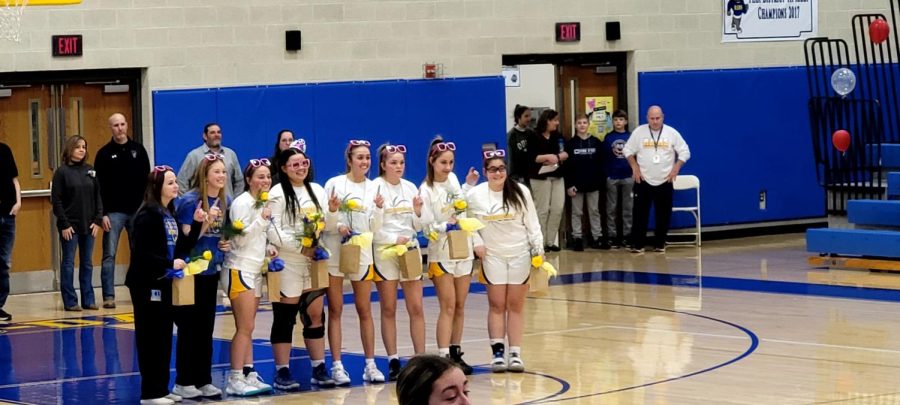 Skylar Fincher-Butler, Reporter
February 7, 2023 • No Comments
On February 1, the girl's basketball team had their senior night, then went on to win against the Christian School of York (CSY) in a competitive final game for seniors who won 32 to 24.   Of the eleven on the...