Livi Foraker, Reporter
November 9, 2020 • No Comments
In mid-March, Pennsylvania Governor Tom Wolf implemented a mandatory quarantine for the citizens of the state in order to curb the dangerous spike in COVID-19 infections. Now, seven months later, schools have begun to re-open,...
Morgan Smith, Reporter
November 4, 2020 • No Comments
The drama club will be putting on the play "I Don't Want to Talk About It," this November 20 and 21. Directors Barbara Peterson and James Craley held auditions on October 14. Anyone in grades nine through twelve had the...
Twitter
Micah Partee, Reporter
July 1, 2020 • No Comments
Famous comedian Sarah Silverman once said "We don't live in a democracy; we live in hypocrisy."  In a time in which the media is filled with so much bias and misinformation, and it's safe to say that most people are...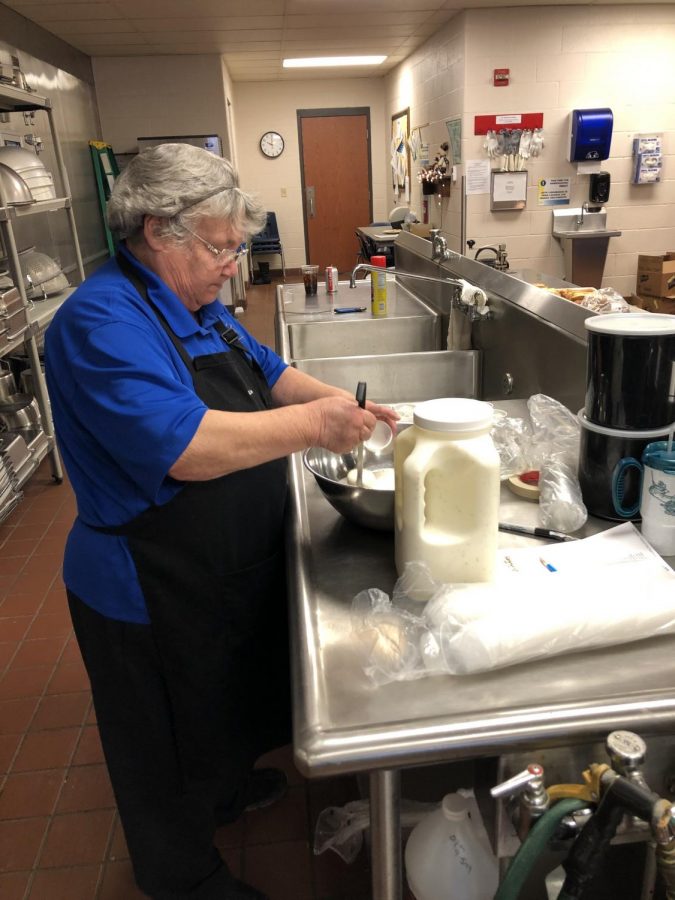 January 21, 2020 • No Comments
Lunch ladies in the movies or television shows are always portrayed as the unimportant ensemble characters. But lunch ladies are much more than that, this is especially the case in our high school.  These brave heroes have...
Hannah Carl, Reporter
November 4, 2020 • No Comments
This fall season is different from any past season. Since our school has decided to open up sports again, the athletic department needed to change some rules to prevent any COVID-19 cases. As a result, coaches and our Athletic...
Aaron Nowak, Sports Editor
November 20, 2019 • No Comments
The National Basketball Association (NBA) season has officially kicked off. And even though the regular season has just begun, NBA teams are already thinking about the playoffs. With that in mind, the NBA has already released...
Introduction to Embroider

Loading ...