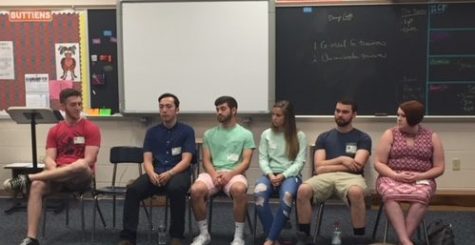 Autumn Smith, Reporter
June 4, 2018 • No Comments
English teacher Sarah Buttiens held the second alumni panel in her advanced placement (AP) and college prep (CP) classes on May 31; her goal was to help educate her students about life after high school. Buttiens contacted...
Adam Steiner, Editor-in-Chief
May 29, 2018 • No Comments
On May 17, two students attended the first ever student-led Diversity Council of York County in a new effort to bring diversity to the school districts of York. Juniors Colleen Nersten and Adam Steiner attended the council,...
Autumn Smith, Reporter
May 25, 2018 • No Comments
On May 14-17, and May 21-22, the school implemented a schedule to account for the Keystone testing occurring during the first two hours of the day. The schedule started with homeroom, then students not taking the Keystones...
Adam Steiner, Editor-in-Cheif
May 14, 2018 • No Comments
As we progress through the twenty-first century, news media continues to become more and more biased, and because of it, it is becoming more and more difficult for Americans to be able to develop their own opinions. There...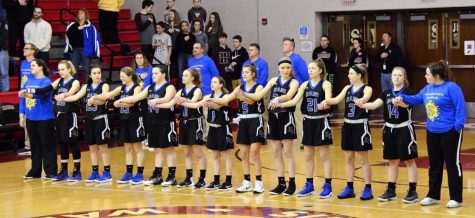 Autumn Smith, Reporter
March 29, 2018 • No Comments
On March 10, the girls' basketball team's successful season lead them to win first round of the Pennsylvania Interscholastic Athletic Association (PIAA) Championships against Mifflinburg's team with a score of 51 to 32....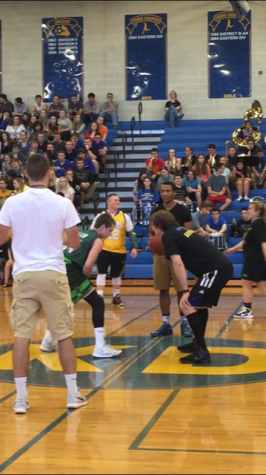 March 2, 2018 • No Comments
On February 21, students held a pep rally in the gym to support the three winter sports teams that made district playoffs. Basketball (boys and girls), bowling, and the wrestling team all made district playoffs. Students came...

Loading ...