KD Drama Students Attend Pennsylvania Thespian Conference
Avery Logue, Reporter
December 20, 2018
On November 29, students in the drama club attended the annual Pennsylvania State Thespian Conference at Penn High.
As members arrived for the conference Thursday morning, they started off with registration at 12:45 p.m.
The students followed an hourly schedule for the weekend, starting at nine in the morning through eleven at night.
Over the course of the weekend, everyone had opportunities to attend full plays and musicals, one-act plays, workshops, and individual events.
To start off the weekend, every student watched other school's performances.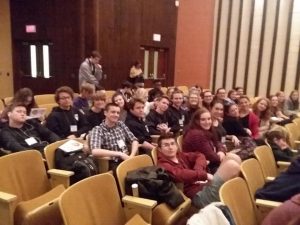 Neshaminy High School's performance of James and the Giant Peach was a fan favorite according to members Kasey Karoll, Molly Holz, and Abigail Mooneyhan.
Holz stated, "The character's development throughout the musical was riveting to watch. The lights and set design were also spectacular."
Following different performances, students got the choice to go to workshops, watch other shows that ran at the same time, or became a part of individual or group events.
Holz said that out of everything, that the workshops were her favorite. "My favorite part was going to workshops. Specifically the projection design one. I had them with my main girl Lillian Kreiss who's fun to hang out with."
On Saturday, the last day of the conference, several students won awards due to their performance. Four of which were from our play "These Shining Lives" by Melanie Marnich.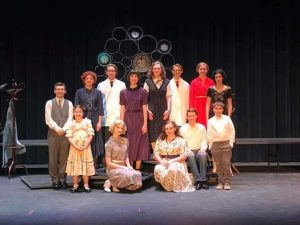 The students who won awards were: Julia Wecker, Justin Webb, Kasey Karoll and Abby Mooneyhan.
Wecker, won "Best Performer for KD".
Webb received two awards. His awards were received for "Best Tech for KD", and he broke the state record for focusing a light, coming in second place for the tech events.
Karoll also received two awards in the conference. Her awards were received for "Outstanding Performer" and the "Overall Excellence in Performance" award.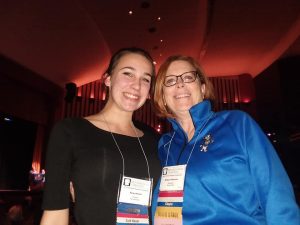 Lastly, Mooneyhan won "Superior" in the individual event for vocal solo in a musical and is now qualified to go to Nationals in June of 2019.
"I remember when my name was called to receive the Superior IE, I was in shock! I was so overjoyed to realize that I had done so well enough to qualify for nationals. I worked very hard and was so excited it paid off" said Mooneyhan.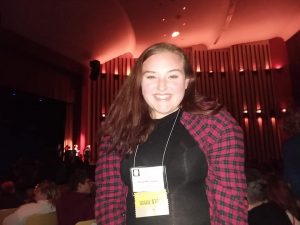 On Saturday the conference ended and students arrived home Sunday, December 1.
Following the conference, drama teacher James Craley, put on Twitter: "So proud of my students last night as they performed for the PA State Thespian Conference."