Concert Band Student Makes All-Eastern Concert Band
Hang on for a minute...we're trying to find some more stories you might like.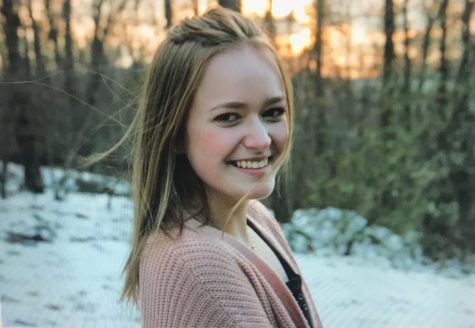 On April 7, junior Annie McPherson will be playing alongside 149 other outstanding band students under the direction of very prominent conductors.
This event is All-Eastern Concert Band, and it is taking place at the David Lawrence Convention center in Pittsburgh.
All-Eastern Concert Band is an ensemble of the most musically talented high school students in Eastern America.
Music teacher Matthew Barr said, "All-Eastern Concert Band is a collection of approximately 150 of the highest-achieving high school band students from the US Northeast and Mid-Atlantic regions."
McPherson first qualified for All-Eastern after she made All-State band last year. She completed a video-audition with a recording of herself playing a very difficult music passage that she sent away in hopes of getting in.
She plays the clarinet and has been doing so for seven years now, under the direction of music teacher Matthew Barr.
McPherson loves playing the clarinet and plans to pursue it in her future in college, which drove her decision to audition.
McPherson said, "I decided I wanted to audition for All-Eastern concert band after states last year. I want to pursue clarinet performance in college, and I look forward to having another opportunity to work with a new conductor and play with other great musicians."
She will spend three days rehearsing exceptionally difficult music with one of three possible conductors.
Along with All-Eastern concert band, there are four other ensembles performing the same night, including: symphony orchestra, mixed chorus, treble chorus, and jazz ensemble. There are 780 students performing musical pieces on the night of April 7, and jazz will be performing on April 6.
The concert band and orchestra symphony will both have around 150 instrumentalists, the treble chorus will have 120 vocalists, the mixed chorus will have 320 vocalists, and the jazz ensemble will have 18 instrumentalists.  
 Being a part of any of these ensembles is an amazing opportunity for all 780 students. It challenges them with very difficult music and gives them an opportunity to perform and learn from prominent conductors while performing alongside other exceptional music students.