Holiday Week Success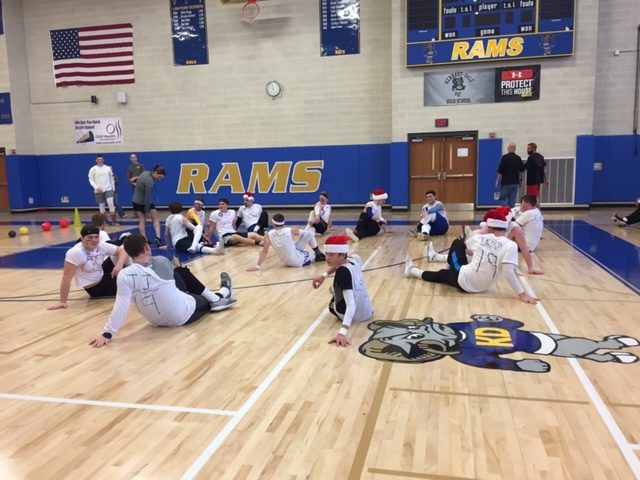 Alexis Wedderien, Reporter
January 15, 2019
On the week of December 17-21, the comprehensive planning committee (CPC) planned a fun week before students leave for the holiday break.
Students and staff participated in the annual door decorating contest competing in homerooms. Decorating began on December 10 and ended on December 17. Their judging was based on: most creative, most festive, best execution, and best overall.
They received a hot breakfast on December 19 during the first period.
The CPC also planned a spirit week for students to dress up in a certain theme each day.
On Monday students wore red and green, on Tuesday students wore winter hats and scarves, Wednesday students wore ugly sweatesr, on Thursday students dressed up as a holiday character.
Finally, on the half day Friday, students can wear a "holiday festive explosion"–donning as much holiday wear a possible.
Also on Friday students will have a fun day.
"These days are a collective effort on the part of all staff, but when the CPC gets together, we brainstorm as a group and tweak as we go. We use activities based on what has worked well in the past and what we believe will promote an enjoyable experience for students and faculty. By giving several options, it's likely that there is something everyone can enjoy, so variety is important," said English teacher Grant Leonard.
Secretary Lori Kunkle will begin the day by calling students to the auditorium to watch a holiday concert performed by the student orchestra, band, and chorus.
After the concert, students can choose from among six different activities.
Students can watch The Santa Claus in the auditorium.
"We felt like this was a classic holiday movie, and with all the new movies out, we thought maybe it would be fun to revisit a movie from our students' childhood and bring back some of those fun memories," said support teacher Dyan Hulslander.
Other activities students can choose from include: playing dodgeball in the gym, making crafts in the cafeteria, playing games in the media center, or participating in a Halo/Command and Conquer tournament.
Finally, there will also be cooking decorating, but only the first 50 seniors are permitted to participate in this.
"This activity tends to fill quickly, so we allow only seniors due to the space that we have to do the activity," said Hulslander.
According to the CPC, they might plan more of these types of fundays throughout the school year.