Field of Screams
Fall is right around the corner; time for pumpkin candles, apple cider, and picking pumpkins, but let's not forget fall's not all about coziness; it's also about horror, and if you're looking for a good scare Field of Screams has four new attractions that target all your fears.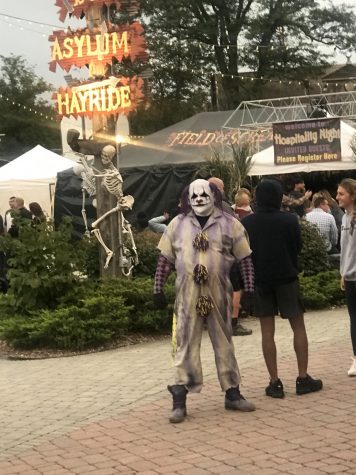 Field of screams has four attractions: The Haunted Hayride, Den of Darkness, Frightmare Asylum, and Nocturnal Wasteland.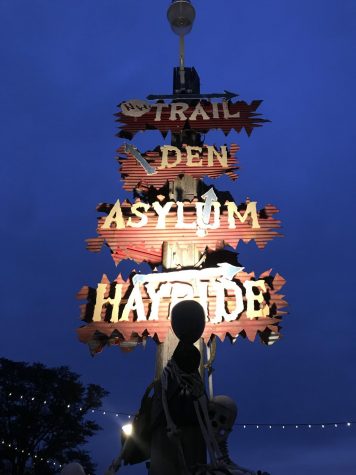 Owners Gene and Jim Schopf run Field of Screams, which is located on a 30-acre field in the city One of their most popular and original rides is the Haunted Hayride; it's so popular that "93% of people prefer the haunted hayride in the reviews," Said Gene Schopf.
Every season, the owners try and add new experiences. They do this either through the use of a new prop to an entirely new set. The Schopfs plan all year long for their season opening. "I have a binder filled with all my ideas for new stuff […]. I even have next year planned," said Gene Schopf.
In addition to managing all the new experiences, the Schopfs also employ 16 actors year-round and 300 part-time actors. Some of their actors have even been with them for 20 years.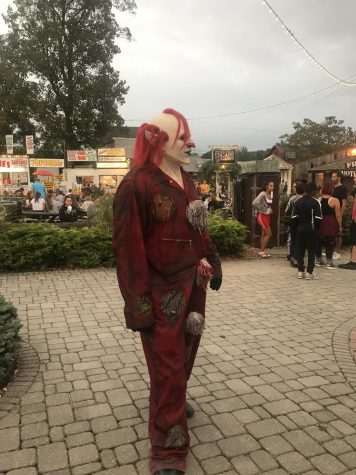 The employees have to go through training and scare school. Some of their lessons are on locating emergency exists and how to maintain their characters. After scare school, actors have 10 days for costume fitting, and they get ready two and a half hours before showtime. 
In 1993, most of the visitors were high school kids, but the Schopfs report that there are a lot more families visiting, so they built Corn Cob Acres for little kids 2-12. They have face painting and a 110ft game wall, so they are accommodating for the new audience.
One of their attractions is The Haunted Hayride. One way this one differs from other hayrides is that the wagon is more open, so actors can sneak behind you and grab you. It also allows them to jump and get on the wagon.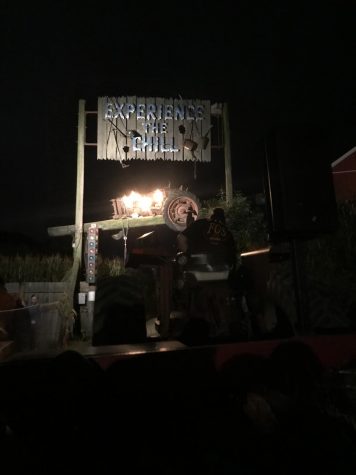 The Haunted Hayride has rooms designed to upset some common fears; such as: clowns, butchers, spiders, and snakes, which fall from the sky. Additionally, the ride encloses you from the outside, so you are trapped in the room with the monsters.
There is one room with flashing lights so you don't know where the monsters are at. The clown scene takes place in a completely black room where a tarp falls on you while the clowns crawl around you and snarl.
The Den of Darkness is not only horrifying with its doll room and the morgue, but it features mechanical ceilings that cram you in, and the morgue doors opening and closing as if it was really haunted.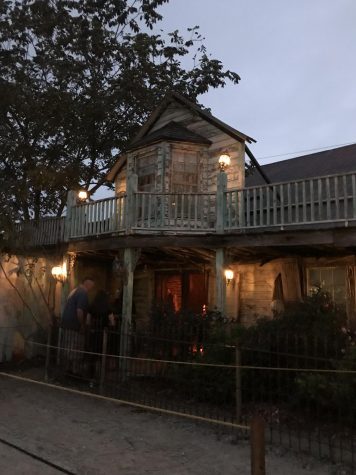 True to its name, you have to navigate your way through the darkness while there are hanging bodies trying to make you the next victim. Beware, when all is quiet in those narrow hallways, the monsters bang on the walls and scream while grabbing at you.
The Frightmare Asylum is filled with insane nurses and patients. It's a madhouse of fear.  When you walk in there are nurses on the ground freaking out about their pills saying don't touch them and chaotically running around.
There are even nurses asking you to join them for experiments and doctors shocking patients while they scream for help. When you get to a room that's awfully quiet, you realize it is filled with mannequins dressed up like nurses, so when someone touches your hair or arm you don't know which mannequin did it.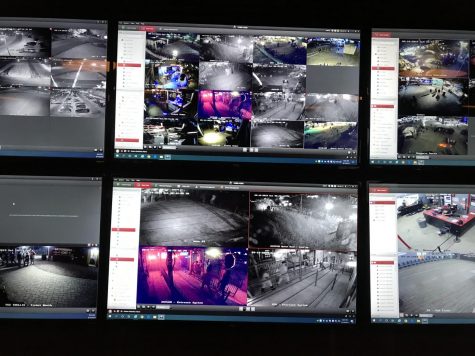 The final new attraction, Nocturnal Wasteland, takes the cake with crazy mutants and people in gas masks telling you to drink the water that turned them. You go through many tunnels with metal floors while some of them move and rattle.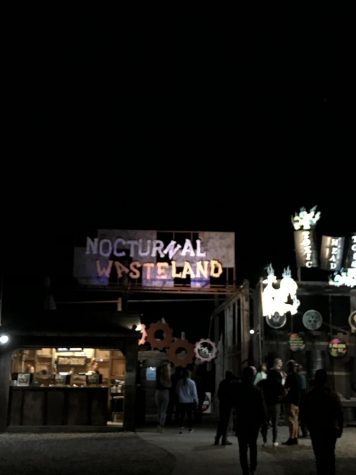 While moving along the people in gas masks deliberately separate you and your friends, so when you turn around to find your friends it's a mutant. While you are mesmerized by the lazer swimming pool with the fog, there lurking nearby a disordered man with a chainsaw looking for the unexpecting victims.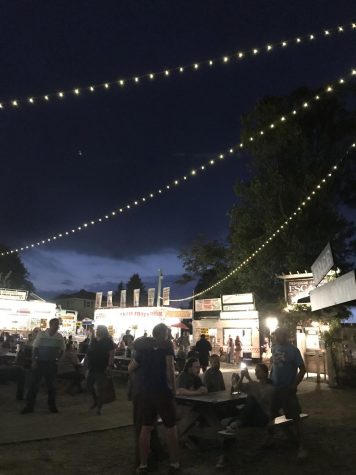 Field of Screams has been around for almost 30 years, and there is good reason. With all the attractions that include everyone's worst possible fears and the year-long preparations, Field of Screams is sure to be a fall, horror destination.