Sphero Bistro Challenge!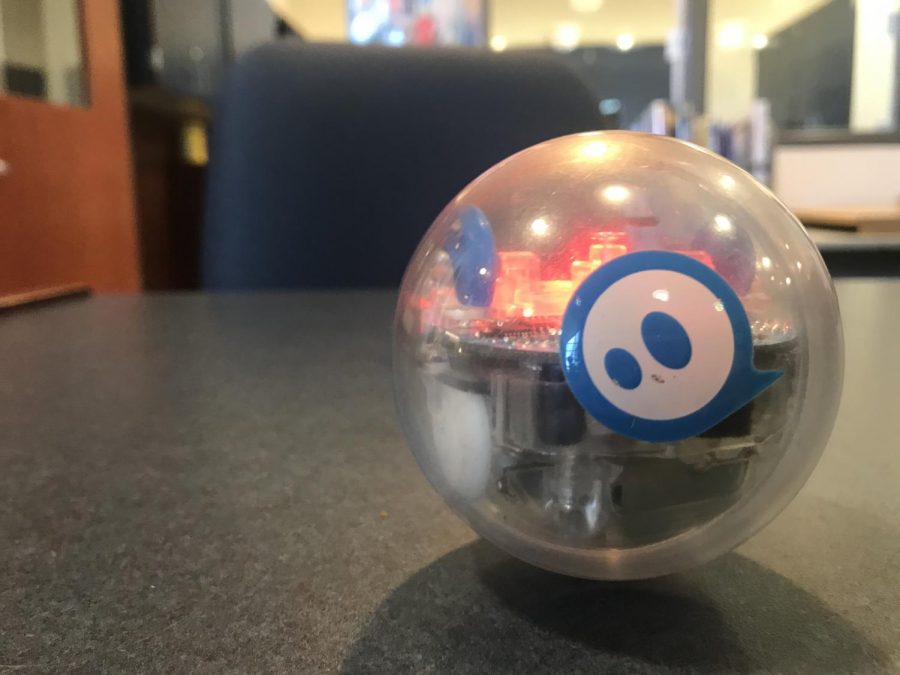 Science Technology Engineering and Math, or STEM challenges have been advertised through KRAM, school posters, and Twitter, but the fact remains that most students have no idea what STEM challenges are, or how to complete them. 
Media Center Supervisor, Emily Amberman introduced the challe
nges in December of last year. Her goal was to bring attention to different areas of the media center, and help students learn how to use tools which they might not have known the media center had. These challenges took place at the start of every month. 
"I try to make the challenges achievable, while still making them challenges that will help students learn," said Amberman.
Last year, the STEM Challenges ranged from programming Sphero (a ball shaped robot) to using doodle pens. The most popular of these challenges was the duct tape challenge, where students had to decorate media center pens with decorative duct tape and upload a picture of their creations to Twitter. Amberman could then repost these images to the Media Center Twitter feed to advertise both the media center and the STEM challenges.
In addition to creating awareness and challenge, Amberman said, " first I decide what piece of [tech] I want to highlight in the makerspace, and then tailor it into a challenge." 
While students are unable to go to the media center for lunch, they can visit after they've finished all their classwork with the permission (and pass) from their teacher. Students are also permitted to go to the Media Center (not the bistro) during Power 45 periods. 
To find out what the current STEM challenge is and how to complete it, students can look at the instruction packet, which is located on the top of the front desk in the Media Center.  
After completing a challenge, students are allowed to get one free drink from the bistro, which is then charged to Principal Heather Venne's personal account. 
This month, the STEM challenge is to program a Sphero robot and upload a video of the Sphero to Instagram. While this challenge seems initially daunting, the programming itself is very simple. Students are allowed to either borrow a Media Center i-Pad or download the Sphero app and put precoded instructions, such as 'move forward' or 'turn right'. Provided the student accurately programed it, the robot will follow your instructions.
"STEM challenges are a good way to get students to pieces in the Makerspace, which they didn't know how to use or just didn't know were there," said Amberman. 
So, next time you are in the bistro, take a look at the STEM challenge, and you might get a free drink from the bistro.