Lunch Time Heros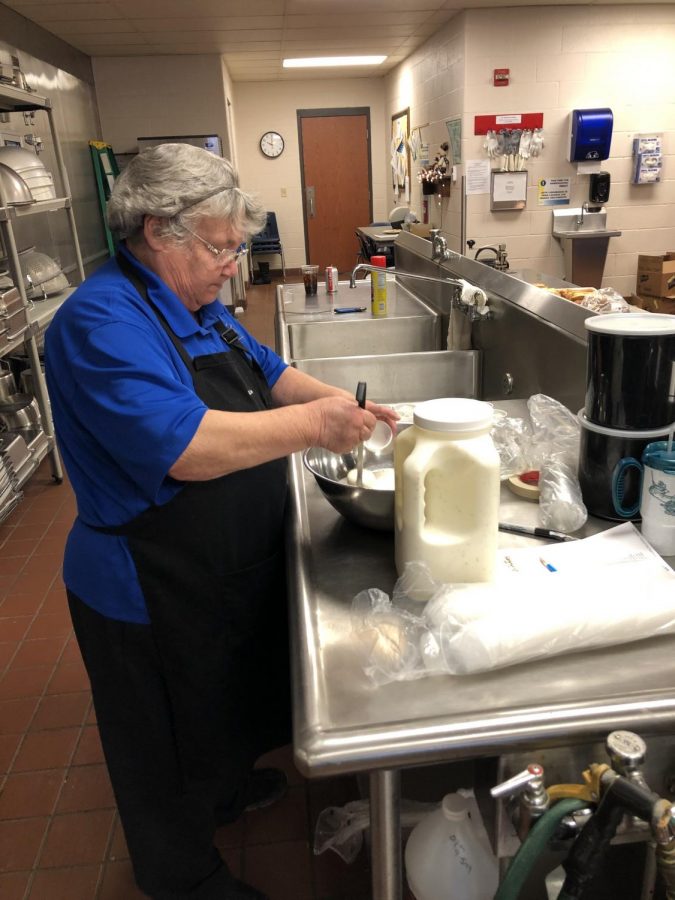 Lunch ladies in the movies or television shows are always portrayed as the unimportant ensemble characters. But lunch ladies are much more than that, this is especially the case in our high school. 
These brave heroes have to not only deal with high schoolers but have to spend their entire day at work in a kitchen serving kids food.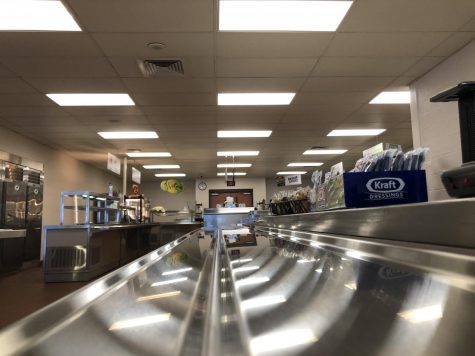 And despite those obviously challenging parts of their days, the ladies who serve the students lunch all have a smile on their faces whenever a student is at their station.
According to senior Seth Thompson, "The lunch ladies do enjoy their job. I think that they enjoy serving us, and I think they like to see us, teens, as we go through high school." 
He then continues to bring up his favorite lunch lady saying, "I know the one at the salad bar [Joyce Webb] always is happy and is smiling when she asks us about our days."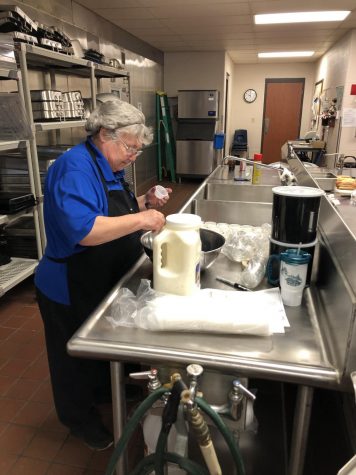 These outstanding lunch ladies work all morning preparing the food, they have to serve lunch three times a day with a brief intermission in between lunch periods, in which they must clean up the lunchroom. 
According to The Bureau of Labor Statistics, the average lunch lady makes a little over ten dollars an hour. In about a seven-hour school day and 182 days of school, it all then amounts up to about $12,740 dollars for the entire year of school.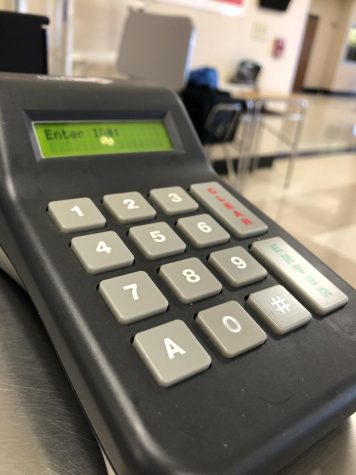 Lunch ladies are under-appreciated by the students and staff. They serve food all day and whether the lunch ladies know it or not, their smile can change a person's day. 
Their slightest kind gesture can really make a difference. According to Dr. Isha Gupta, a neurologist from IGEA Brain and Spine, a smile spurs a chemical reaction in the brain, releasing certain hormones including dopamine and serotonin.
These lunch ladies have made changes in student's day and even their lives. One student, Lily Ambrose, shared her experience as a daily lunch buyer.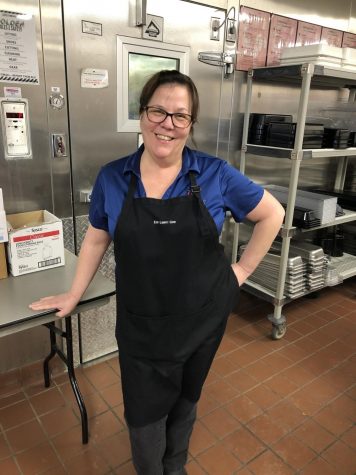 Her favorite lunch lady is the "Woman at the salad bar [Joyce Webb]. She is nice and sweet; she remembers the little things, like what I like on my salad and what I'm doing." 
Ambrose believes that the lunch staff isn't recognized for all they do. "Yes, they are underappreciated, they gotta stay on their game for three lunches, and they are also understaffed."
The lunch ladies have a large number of jobs that must be covered by the current staff. They must have enough people to manage the main course line, the salad line, the sandwich line, the pizza line, and have two people who can run each register. 
These area lot of roles to fill, and the lunch ladies somehow pull through and make each lunch run so smoothly. Without the lunchtime superheroes, lunch wouldn't be the same and student days wouldn't be as good. 
Lunch ladies in high school have set the bar as high as it goes. Future lunch workers have big shoes to fill due to the amazing lunch staff we have in our high school.