Are Extracurricular Activities for you?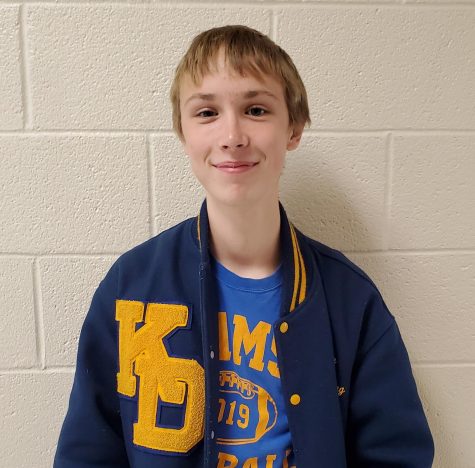 More stories from Coleton Hurley
Extracurricular activities in high school are a mixed bag for many students. They pose both benefit and detriment depending on the student.
The definition of extracurricular and more specifically extracurricular activities, as stated by Webster's dictionary, "of or relating to officially or semi officially approved and usually organized student activities (such as athletics) connected with school and usually carrying no academic credit.". 
Other extracurricular activities include drama, marching band, or clubs to name a few. 
Many people believe that activities such as these add pressure onto students. They believe students can't balance school and activities.
On the other hand, journalist Micah Partee said, " I personally feel more overwhelmed when the sport concludes. Although it is hard to complete homework, football certainly eases the stress." 
Other students agree. "I feel a little less overwhelmed mainly due to the fact I don't have to worry about extra things outside of school, but it really isn't a big difference from when I am in-season," said football team captain Gabe Hulslander. 
Another con researchers have found is that extracurricular activities take away time to do school work; which students agree with. "I have significantly less time to complete my school work due to my extra curriculum," agreed Partee who acknowledged that while he has less time, he does appreciate the stress relief of sports.
But, another student said "Football really doesn't affect my school work because I still get home around six and have a good amount of time to work on the stuff I need to work on, and I still have enough time left over to review plays and watch film," said Hulslander.
Clearly, these issues are on a case by case basis. 
There are adults who acknowledge that learning to balance school and activities is a good opportunity to become responsible. 
Thespian Tariq McGriff learned this trait when he was cast as a lead in the musical. "Plan accordingly, so you can make sure you have enough time after your activity to do work or study."
Researchers with the National Center for Education Statistics note that participation in extracurricular activities increases the students' attendance in school. 
The website College Climb stated, "Research has shown that participating in extracurricular activities increases attendance rates, and students with higher attendance rates have been shown to have a higher grade point averages (G.P.A.)." 
Attendance is so important the school even includes requirements in the student and parent handbook, which states "All extra-curricular participants are subject to attendance review in accordance with the Student Code of Conduct and PIAA attendance standards. Students must be in attendance daily by 9:30 AM to participate. Excessive absences or tardies may affect eligibility."
Increased attendance is a benefit, but good grades are also necessary to be involved in activities at the high school level.
Another quote which came from our student – parent handbook states: "All extra-curricular participants are subject to academic review in accordance with the Student Code of Conduct and PIAA academic standards. Academic review will occur at the start of each season and based on the most recent full grading period."
Advisers and coaches take this seriously. McGriff said, "Mr. Craley checks eligibility at the end of every week.". 
Many coaches check grades each Thursday, and Athletic Director Gary McChalicher monitor's athlete's grades and creates an eligibility list.
One more positive about extracurricular activities is that they give participants a chance to make new friends and discover new interests. 
"It gives many opportunities to make new friends, try new things & find new passions in activities," McGriff said.
Partee said, "The positives are abundant. You've got the Friday night games under the lights, the teammates, and brotherhood, and honestly just an escape from everyday life."
One thing researchers don't fully look at is how being a teacher and coaching a team at the same time affects them. 
Head football coach Chris Grube said, "Luckily I am on year seven at Kennard-Dale, so I have great background on what my classes are teaching. I know my pedagogy and I know what I need to teach and how long some of the topics are going to take. The challenging thing is now with COVID is not only teaching your brick and mortar students but your hybrid kids and your cyber students.
He goes on to discuss the balance of his job with his coaching position and personal life. "With coaching you know I do a ton of evaluations, film breakdown I have a lot of stuff that I do outside of school that unfortunately I have to take away from my family, but you guys know I consider you a part of my family so I have to do that stuff for us to be successful."  
Leave a Comment
About the Writer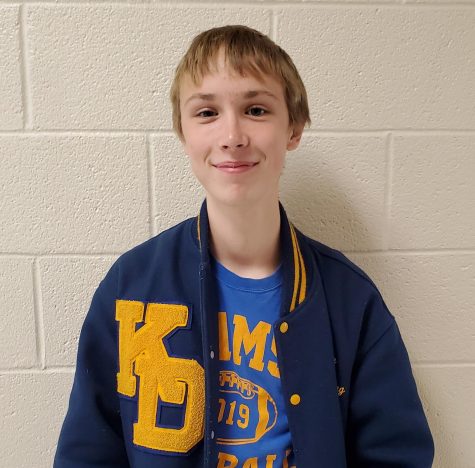 Coleton Hurley, Reporter
I am a senior, and I chose to do journalism because it seemed interesting to me and I really enjoy research. My interests include sports such as football...