Alumni Marching Band Performance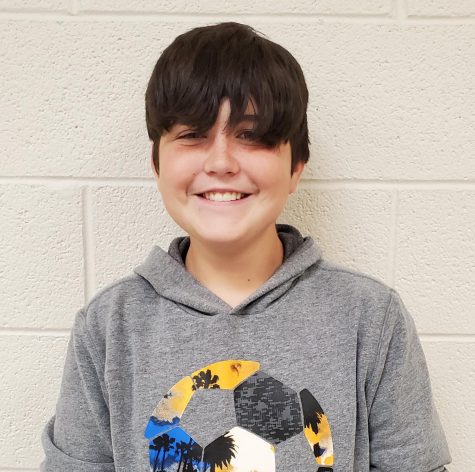 More stories from Ryan McAllister
During the Homecoming game on October 15, Alumni performed with the marching band.
Color guard coach Barb Peterson came up with the idea of inviting the Alumni at a rehearsal, and marching band director Samantha Baldwin thought it was a great idea.
"The way they got in touch with the Alumni was through email, social media and through current marching band members," said Baldwin.
Approximately 25 Alumni showed up to perform at the game.
Both the Alumni and the marching band played together. While there was no formal practice together, many of the Alumni prepared in their own way for the show.
Alumni flute and saxophone player Kat Johnston said, "Like before any performance, I pull out the instrument I know I'll be using and go through scales to familiarize myself with the fingerings and bring the embouchure to the forefront of my mind."
But, because they couldn't all practice together, Baldwin said they made sure to play familiar songs they already knew how to perform.
Those familiar songs included: "The Star Spangled Banner", the fight song, "Seven Nation Army", "Land of the 1000 Dances", and "Hey Baby". These are all crowd favorites.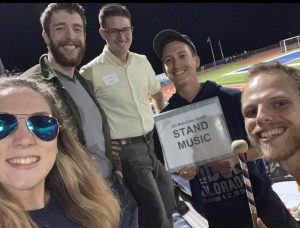 "It's nice to see that the experience of being in marching band made an impact on these Alumni enough for them to give up a Friday evening to play with a bunch of high school kids. I loved getting to catch up with former students and hear the wonderful things they are doing with themselves," said Baldwin.
Current marching band members also loved playing with the Alumni. Bass drum player Jace Lamartina said they got to see former friends that they hadn't seen in a while and see some people they have never played with before.
Alumni enjoyed the opportunity to perform as well, as many have not in some years.
Alumni and clarinet player Elizabeth Skinner said she does not play as much as she used to, but she does still play and she doesn't perform anymore either because her college does not have a band she can play in.
Alumni members also said it was awesome to see fellow band members and friends and they loved being home.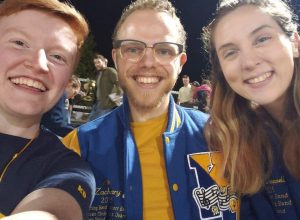 Current marching band member LaMartina said, " I loved having all of the alumni back, I also got to see some people that I haven't seen in a long time and it was great to see them again."
The current students and Alumni both thought that the performance went well and were happy to perform. They liked the energy in the stands, and they had a great time.
Leave a Comment
About the Contributor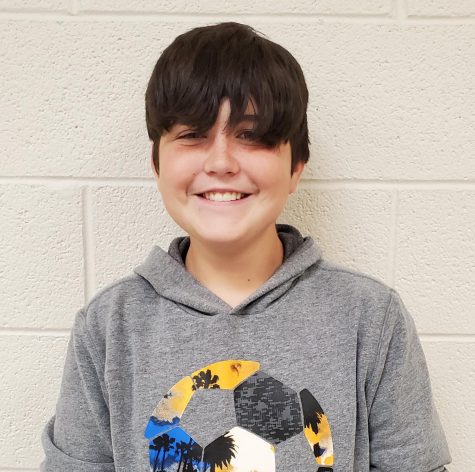 Ryan McAllister, Rporter
Hi my name is Ryan, and I'm in 9th grade. I feel like journalism is fun because you get to learn about things going on in the world. In my free time I...