Wizard of Oz Seniors
The Wizard of Oz featured four seniors performing in their last high school show, which may be their last performances on stage as many do not plan to pursue theater in college.
Madison LeBrun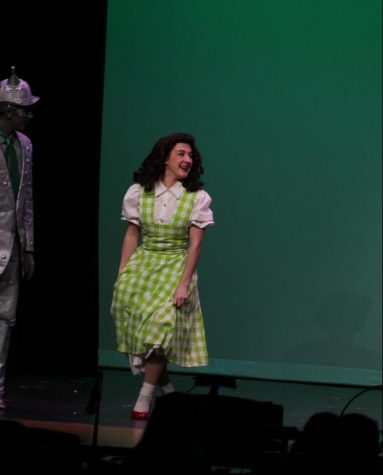 LeBrun played Dorothy Gale in the production. 
LeBrun was able to perfect the role by studying the iconic Dorothy, Judy Garland, and learning her mannerisms and tones. She was also eager to put her own spin on Dorothy and be creative. 
Her favorite moment was being able to sing "Somewhere over the Rainbow," because it's "so well-known and iconic and hit the audience emotionally." 
She would like to extend a thank you to drama teacher Sarah Buttiens for pushing her to audition for a drama club production when she first came to the school. 
After high school, LeBrun plans to attend Susquehanna University to study theater, broadcasting, and communications.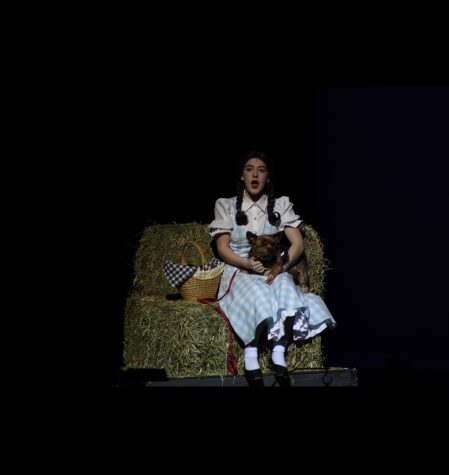 Ryan Mills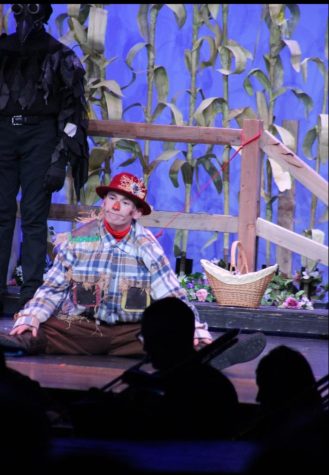 In his second musical production, Mills played the role of the Scarecrow in the show. 
What helped him embody his role was just being himself; "A lot of people told me that I needed to act like myself, and so I tried to act goofy and everyone liked it, so that's what I did."
Taking on this role did cause some struggles at home, as Mills explains that his family thought he was devoting too much time to the production. 
On the other hand, he said his girlfriend Kate Tarbert (in stage crew) was very supportive of him, even when he was stressed.
 "I definitely think my favorite part was the "Chase Scene". We got to run around the auditorium and fight people and make a fool of ourselves."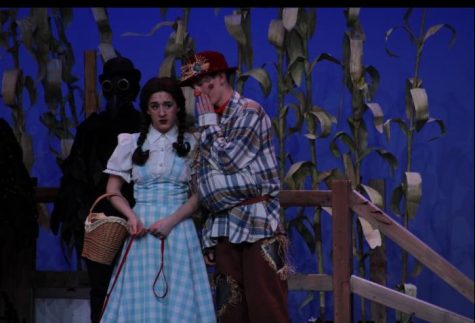 Alexa Hulson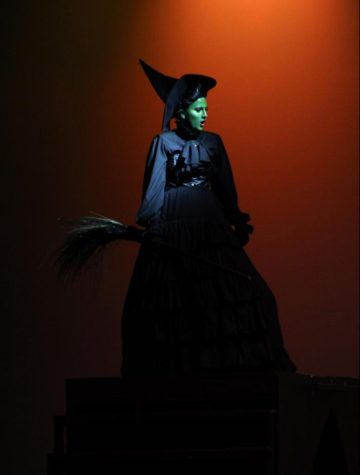 Drama club member Alexa Hulson channeled her inner evil to play the Wicked Witch of the West during the performance. She was thrilled to get the role she had hoped for and be the lead antagonist in the show. 
Hulson said her favorite scene as well as her biggest challenge was the part where the witch melted. "A lot of things were going on, and so many things were moving just to get me to my melting tower, and I was the main person in that scene. I spoke a lot and had the most dramatic exit, and it was a very big moment in the musical." 
She also adds that her fear of heights made this scene especially tricky and stressful. 
She would like to thank Director Barb Peterson for her accomplishment and for pushing her to do everything she had to and Rebecca Dorsey for being a huge supporter and always believing in her. 
While Hulson is not pursuing theater after graduation, she said she will never forget how this was her best and biggest show.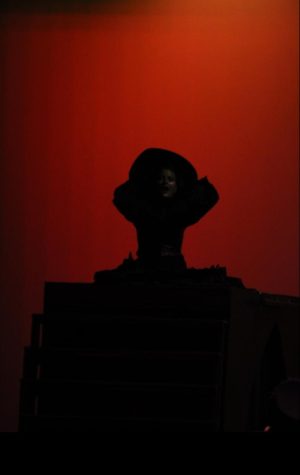 Madeline Joyce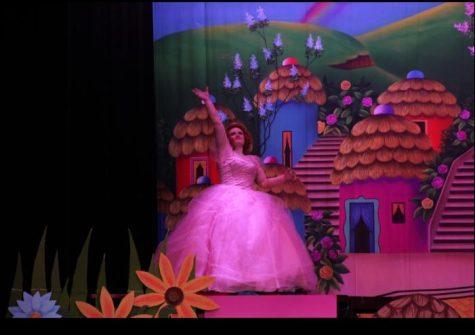 Actor Madeline Joyce played the role of Glinda the Good Witch during her senior performance, and she had her heart set on this role since her junior year. 
"I loved my character and one of my best friends Lexi played the other witch, so that was fun. I feel like it matches us in real life, too. I did a comedic twist on Glinda which was another thing I loved because everyone's seen the classic version played so many times." 
Joyce enjoyed being able to work with the Munchkins during her entrance scene in Munchkin Land. "I love this scene because it's the first magical scene after Kansas. The set and backdrops were super colorful and sparkly." 
Joyce faced struggles throughout like incidents with her glitter pouch as well as trying to make it up and down the stairs in her massive hoop skirt, but she appreciates the time she had with her friends.