Changes made to some District Administrations!
Hang on for a minute...we're trying to find some more stories you might like.
As of July, there has been the appointment of a new Assistant Superintendent, as well as a number of changes to building administrations around the district.
The Board of Directors for the district appointed Dr. Nadine Sanders as Assistant Superintendent following Dr. Anna Bickford's retirement from the position.
Sanders came to the district from Tuscarora school district, where she had been serving as an Interim-Superintendent.
When questioned on how she made the decision to originally enter the educational field, Sanders responded that: "I was born and raised in a family of educators. My father taught for 39 years before he retired. My sister is currently a physical education teacher in West Virginia; she has two elementary schools [that she teaches at]. My mom was a registered nurse who also taught Sunday school. "
Sanders attended Shippensburg University for a Bachelor's degree in Elementary Education, she then attended Shippensburg University for her Masters degree in Educational Leadership. For her doctorate, Sanders attended Ducane University, and earned a Doctor of Philosophy (Ph.D.) in Educational Leadership.
In the beginning of her career, she started out teaching middle school at Chambersburg Middle School and Greencastle, where she taught English and science. Afterwards, following some encouragement by her peers and family, Sanders decided to move up to an administrative position.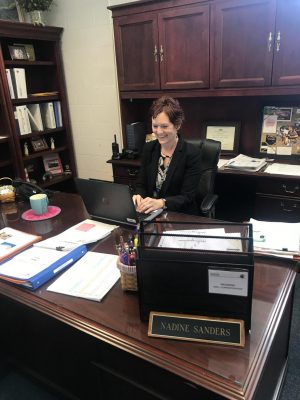 "I had teachers and mentors along the way who just really encouraged me to continue with leadership, and they saw things in me that I may not have necessarily seen," said Sanders.
Sanders then applied to and received a principalship at the district that she attended high school in, Tuscarora School District, where she worked for thirteen years.
In those thirteen years, Sanders worked as a Principal, Curriculum Director, and then as an Interim-Superintendent before she made the decision to start searching for an Assistant Superintendent position.
"I had the opportunity to stop and reflect on the things that I loved and what I missed, and I really loved working with the teachers and the administrators with curriculum instruction and assessment, and [that's when I decided that I wanted to pursue an assistant superintendent role]," said Sanders.
When questioned on why she decided to come to South Eastern, Sanders said, "I have heard so many wonderful things about the district, the community support is great, it's a beautiful area, the kids are great, and I knew I was looking for my next school family."
Sanders is currently in the process of talking with teachers and administrations from different buildings in order to establish her goals for the district as it moves forward.
In addition, the Board of Directors has moved Principal Douglas Bryant to the middle school, from his position of assistant principal at the high school.
Additionally, Principal John Horton who used to oversee the middle school, as well as the intermediate school, is now a Principal solely at the intermediate building.
As for Assistant Principal Todd Mulder, he is now an assistant principal at both the high school and the middle school.
About the Writer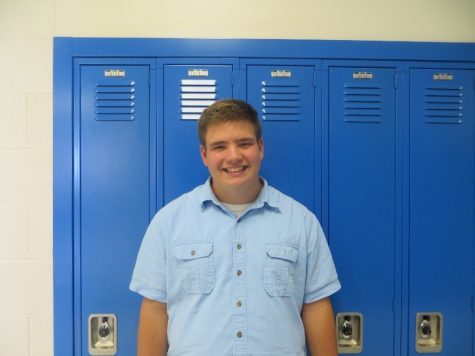 Adam Steiner, Assistant Editor
Hello! My name is Adam Steiner and I am a Senior for the 2018-2019 school year here at Kennard-Dale. I am involved with the school paper (clearly), FBLA...