New Parking Lot on Campus
The District Administration decided to build another parking lot between the administration building and the high school. The project is expected to be done within the next month. Fawn View Excavating and Hellman Brothers Paving is currently building 40 total spots.  
The parking will be for students during the school day, and during the evening, it will allow for extra parking at school events.
Director of building and grounds Brian McCleary, said, "It was necessary to build new parking because of limited bussing for students this year due to COVID, and to help alleviate traffic for events." With buses only allowing 1 student per seat, there are not enough buses to carry all students.
McCleary also said "The location was picked because it is accessible for all buildings, and there was limited sitework required due to current grading." (Grading is the level of the ground; it was a fairly flat surface to begin with).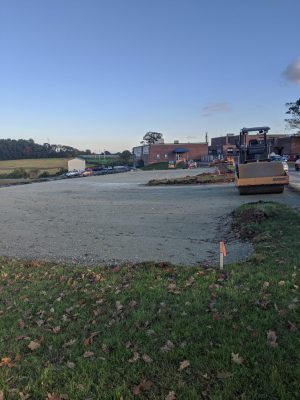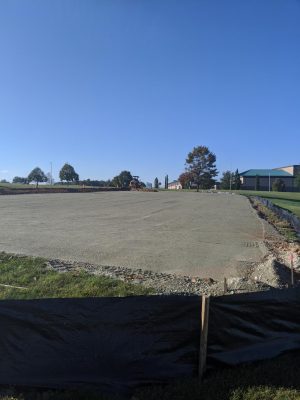 In an August school board meeting, the board voted on the new parking and it was approved. The "breaking of ground" or when the project officially started was September 29. The approximate cost of the project will be $130,000 dollars.
The process of building the lot started with the board voting. They then had to obtain a zoning permit from Fawn Borough and Fawn Township. After getting the permit the project could officially start. 
The building process starts with staking out the ground and removing topsoil from the lot. Then, the ground is rolled and compacted, and an eight  inch stone base is applied. The stone base is then compacted by a roller, it then will get four inches of asphalt on top. 
Once the asphalt is cured, Kevin's Sealcoating will be painting the parking space lines. At this time the project will be ready for use.
Students have mixed emotions about the new parking lot.
Sophomore and upcoming student driver Sam Gemmil said, "I think it is a good idea to allow more students and others to park, although I feel as if the location is a bit too far from the high school."
About the Writer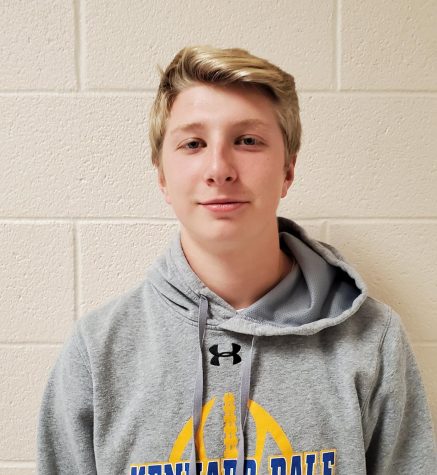 Garrett McCleary, Reporter
I am in grade 10; I did not originally want to take journalism, but I am glad I did because it is a fun class to take. I want to attend the Coast Guard...