Library Society's Trip to Fawn Elementary
On March 1, librarian Emily Amberman walked with 15 Library Society (LS) to Fawn Area Elementary.  This is the library society's most anticipated event in the school year–participating in Fawn's Read Across America Week celebration.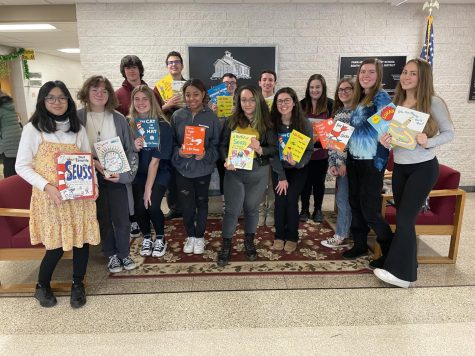 The goal of this field trip is to give the older students and younger students a chance to interact, encourage, and promote the joy and love of reading.
The first time the library society went to read to Fawn students was in December 2019, which included reading holiday/winter books. They were unable to repeat the experience in the spring of 2020 due to COVID.  Luckily, they could return to Fawn in December of this school year to again read holiday/winter books. 
In order to participate in the event, each student had to bring in a signed permission slip along with two Dr. Seuss books they planned to read. The students could also choose which teacher/grade assignment they wanted; one student per Fawn classroom, grades kindergarten through fourth. 
This spring, the theme was to read Dr. Seuss's books since Dr. Seuss's birthday is March 2, which is why Read Across America Week occurs when it does.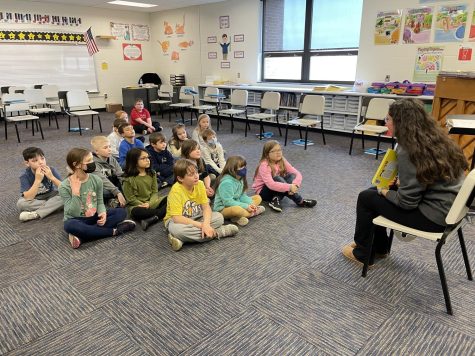 Launched in 1998, by the National Education Association (NEA), Read Across America is the nation's largest celebration of reading. This year-round program focuses on motivating children and teens to read through events, partnerships, and reading resources that are about everyone, for everyone.
When the members made their way down to the school, one high schooler per class went to read the books they picked themselves. "It was really cool to see the younger kids and I was happy to make them laugh and smile," Said Margo Channel, one of the library society members.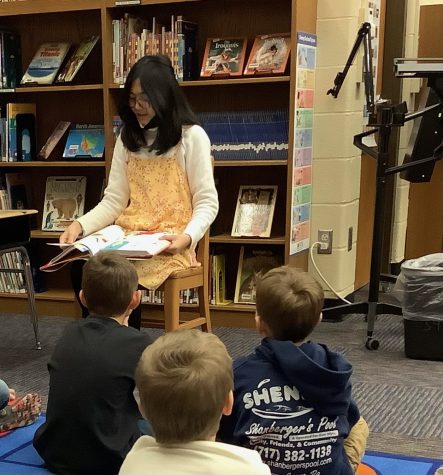 Amberman said she was pleased with the time at Fawn and believes that both the older and younger students benefited from the experience of interacting with each other.  
Another future goal that Mr. Shaffer (librarian at Fawn and SEIS) discussed was the possibility of LS visiting the intermediate school to read to the students there next year.  LS is fortunate enough to be able to walk to both schools. 
Amberman said, "We would love to visit Delta and Stewartstown elementary schools to read to them also, but transportation is an issue."
Both groups of students seemed to enjoy their time together, and Amberman was happy that they could go over to Fawn two times this school year. 
The responses given from both schools have been positive, as LS is always looking for feedback to improve. So far their thoughts are that next time, the Library Society could choose one well-known/more popular Dr. Seuss book and then another one that is lesser-known.