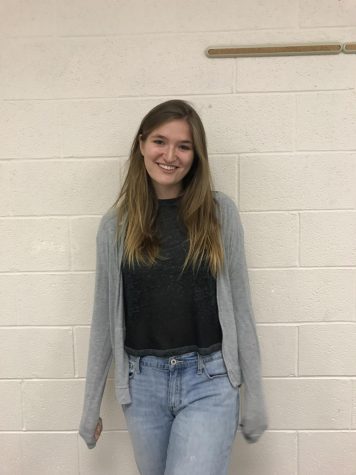 I'm seventeen and a senior at Kennard-Dale.
I've been involved in National Art Honor Society, Library Society, and National Honor Society. My interests include art, reading and writing.
I'm in Journalism because I love to write and am excited for the opportunity to bring new stories to the students of Kennard-Dale.
Sophie Castro, Editor
Jan 03, 2020

Adam Sandler Shocks Audiences With New Film "Uncut Gems"

(Story)

Jan 03, 2020

"Little Women" Steals the Hearts of Many as the New Movie Takes a Modern Twist on a Classic

(Story)

Jan 03, 2020

Top Five Easy Reads That are Worth Your While

(Story)

Jan 03, 2020

Healthy Habits for the New Year

(Story)

Jan 03, 2020

The Pros and Cons of Tiny Houses

(Story)

Nov 27, 2019

She Kills Monsters: 2019's Incredible Fall Play

(Story)

Nov 18, 2019

The Benefits of Learning American Sign Language in High School

(Story)

Oct 22, 2019

All the Reasons Why You Should See Joker

(Story)

Oct 21, 2019

New Events Added to Pep Rally

(Story)

Oct 08, 2019

Sphero Bistro Challenge!

(Story)

Oct 01, 2019

The Benefits of a Partial Day Schedule For Seniors

(Story)

Sep 24, 2019

The Goldfinch Fails to Fly in Theaters

(Story)

Sep 23, 2019

Student's Costa Rica Adventures

(Story)

Sep 17, 2019

Top Ten Fall Songs

(Story)

Sep 17, 2019

New Superintendent Comes to South Eastern

(Story)