Bowling Team Competes at Eastern Independent District Qualifier
Hang on for a minute...we're trying to find some more stories you might like.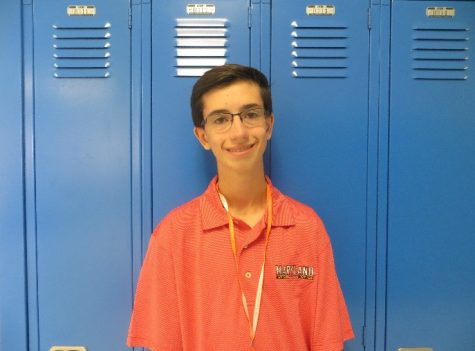 More stories from Michael Zabkowski
On January 20, the bowling team played in the Eastern Independent Pennsylvania District Qualifier tournament for a chance to move on to districts. Essentially, there were two parts of the tournament: singles bowl and the team event.
In singles bowl, each bowler would bowl by themselves and compete with every other bowler, not with a specific team. Not every bowler on every team competed in the singles bowl, only the bowlers that were signed up by the head coach.
Senior David Drake and junior Takoda Stike were the only representatives for the Rams in the singles bowl portion of the tournament and each bowled four games.
Drake's scores were: 117, 191, 167, and 220 for a total of 695 placing him 29 out of 47 bowlers that competed in that portion of the tournament.
Stike's scores were: 182, 169, 192, and 206 for a total of 749 placing him 19 out of 47 bowlers that competed. Stike qualified for districts beating out another bowler by one pin.
"I feel that I had performed great. I came in straight away first game with a 223 and followed with a 194, which is a great start. My average after the four games was 187.25, which is incredible for me," Stike said.
"I thought Takoda had a shot at making it since he had just posted a 165 at the last posted update (after game two), and he was seven spots from the cut line. He then had his best games of the event. I was excited for him. This has been an amazing season. We have a player going on to regionals in the first year of our program," Coach Joel Logan said.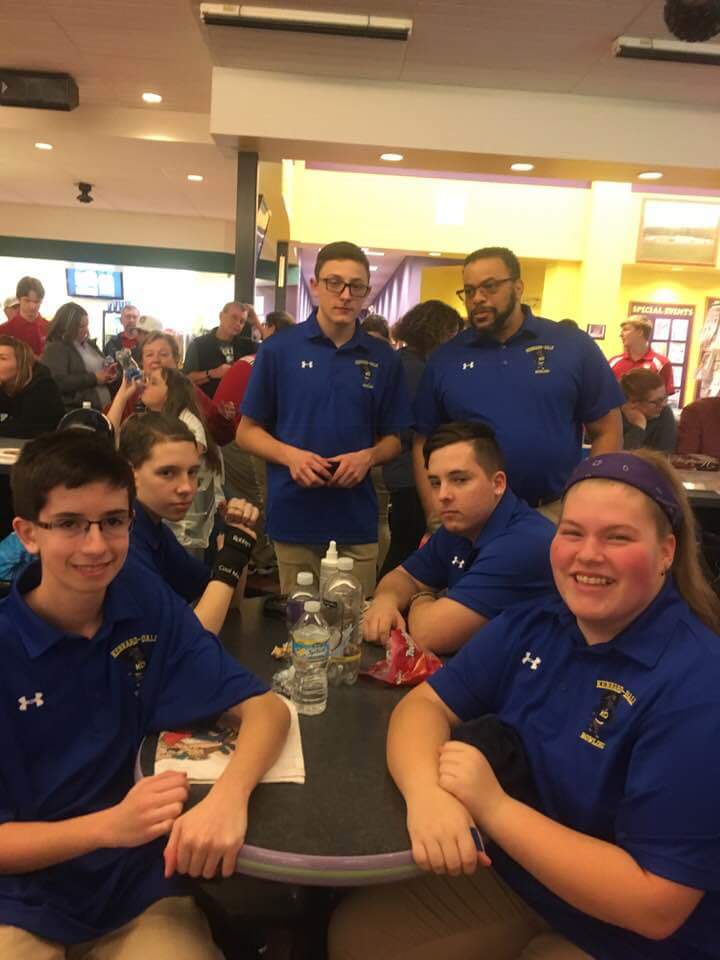 In the team event, each team bowled three regular formatted games, then three baker games for the total score for each team to be determined.
Coach Logan's lineup looked like this for each of the three regular formatted games: junior Michael Zabkowski, sophomore Jordyn Bruening, Takoda Stike, and Drake.
In the first game, Zabkowski scored a 138, Bruening scored a 139, Burns scored a 101, Stike scored a 223, and Drake scored a 198. The Rams bowled for a total of 799 in the first game, one of the teams' best games all season.
Then, in the second game, the Rams scored a total of 721. Zabkowski bowled a 145, Bruening scored a 92, Burns bowled a 148, Stike bowled a 179, and Drake bowled for a 157.
Finally, in the third game, the Rams totalled for 680. Zabkowski scored 140, Bruening got a 90, Burns bowled a 118, Stike finishes with a 127, and Drake led the team in the third game with a 205.
"I feel excited to see what comes next. This whole season has been such an experience for me and for my teammates. I'm glad I got to work with Mr. Logan on becoming better at bowling and so thankful for the teammates I've gotten to play with," Stike said on the end of the season.
The last game of the year was not done yet, still three more baker games were on deck. The Rams bowled a 123, 126, and a 126 in those three baker games. The Rams still need to work on that portion of their game.
The total after three baker games was 375. The scores of the baker games and regular bowling totalled up to a 2,575. The Rams placed last in the tournament.
Logan said he is proud of his players, and they have surprised him with what they accomplished in their first season. He also said he is humbled to be the team's coach and the team has plenty to build on in the second season.
"I would say the whole team is showing grace under pressure. Bear in mind, 9/10ths of the team never competed in formal competition before. As we build a stronger skill base, less will go wrong under pressure. I was proud of all of my team members," he said.